Hello everyone! Finally got around to blogging about this! My program visited Guangzhou, Hong Kong, Macau and Zhuhai last week as part of our field study trip. To say the least, it was a great break from classes and everything.
GUANGZHOU
We started off our week-long activities with a plane ride to Guangzhou! It was my birthday and I was greeted with many birthday wishes from everyone! I was even complimented by the baozi lady in the backstreet that my Chinese was really good :) Not a bad start to my day, considering that I didn't get any sleep the night before, lol. After leaving a little later than we had anticipated, we thankfully made our plane ride. During our two days in Guangzhou, we visited Zhujiang Brewery (with complimentary beer at the end of the tour… the guys, especially, were beyond happy about this, lol), the Canton TV Tower (the highest TV tower in the world), Ancestral Temple of the Chen Family, the Lychee Bay area and Shamian Island.
Zhujiang Brewery:
At the top of the Canton Tower, you could send a postcard to your family for a small fee which I decided to do (and my family received it about 10 days after it sent woo!). The woman in charge of the booth even put a complimentary rainbow stamp of the Canton Tower (which is usually an extra 10 or so kuay) on my mail since I told her it was my birthday. Not a bad deal!
Canton Tower: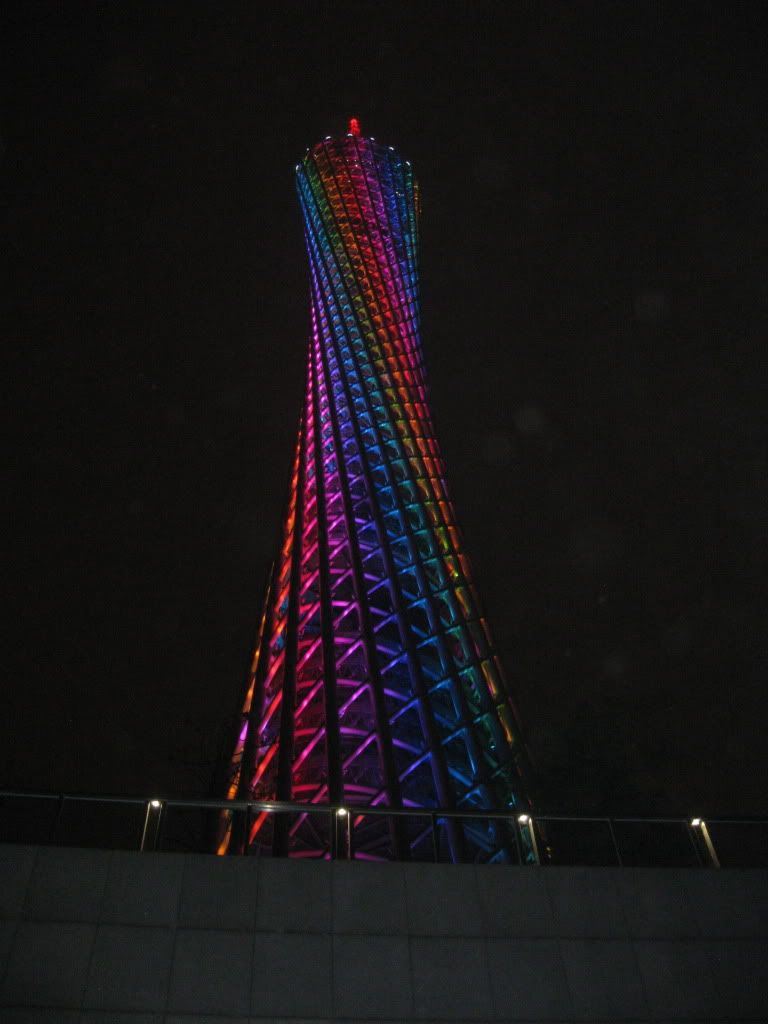 At the top of the Canton Tower! Photo credit: Nolan Jones
Sending my postcard!:
Free complimentary rainbow stamps: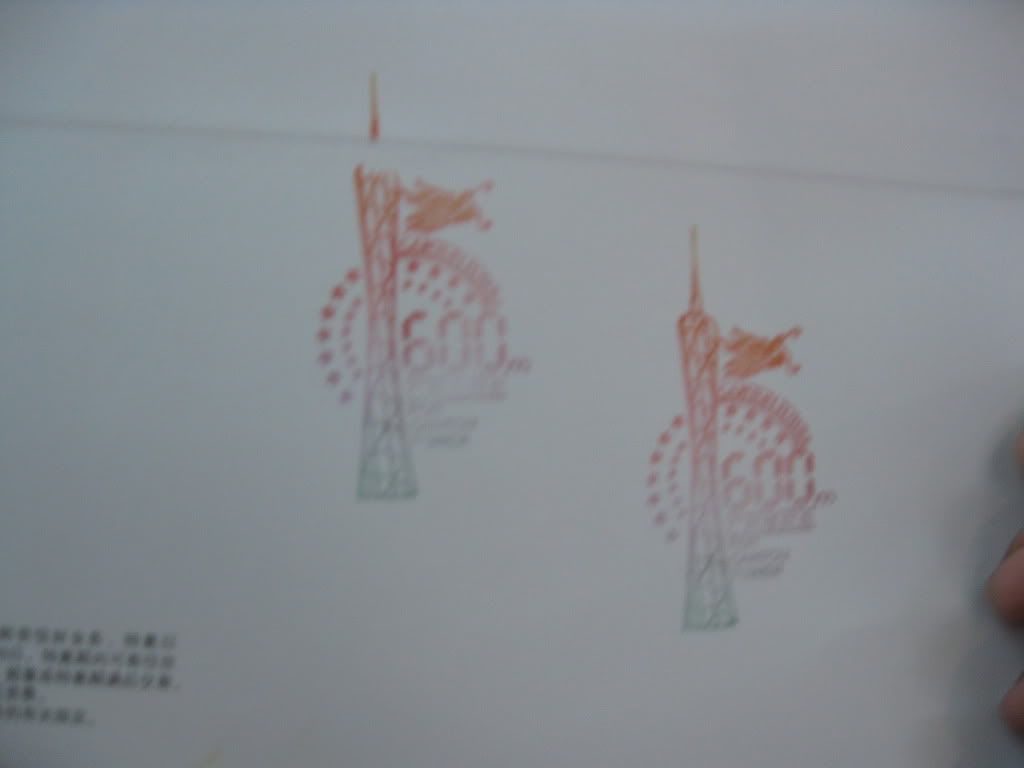 Our tour guide told us that one thing that Guangzhou is known for is their water chestnut jelly. During our pit stop to Lychee Bay, I was able to try the water chestnut drink. It had somewhat of a weird consistency, but was sweet, delicious and only 4 kuay!
The water chestnut drink
The Sunday that we were in Guangzhou just so happened to be Easter Sunday and a bunch of us decided to go to church. Unfortunately, we missed seeing the New Guangdong Museum, but it's okay. The church that we had gone to was absolutely gorgeous! It's similar to one of those big cathedrals with the high ceilings, rows and rows of pews, the big altar in the front, etc. I unfortunately wasn't able to take pictures of the inside; I didn't want to be rude or anything since the man at the front gate said no cameras for some reason. The only down side was that the church was soooo incredibly packed! We didn't get great seats and the mass was a little different than the mass that I am used to, but just being at church on Easter Sunday was definitely worth it!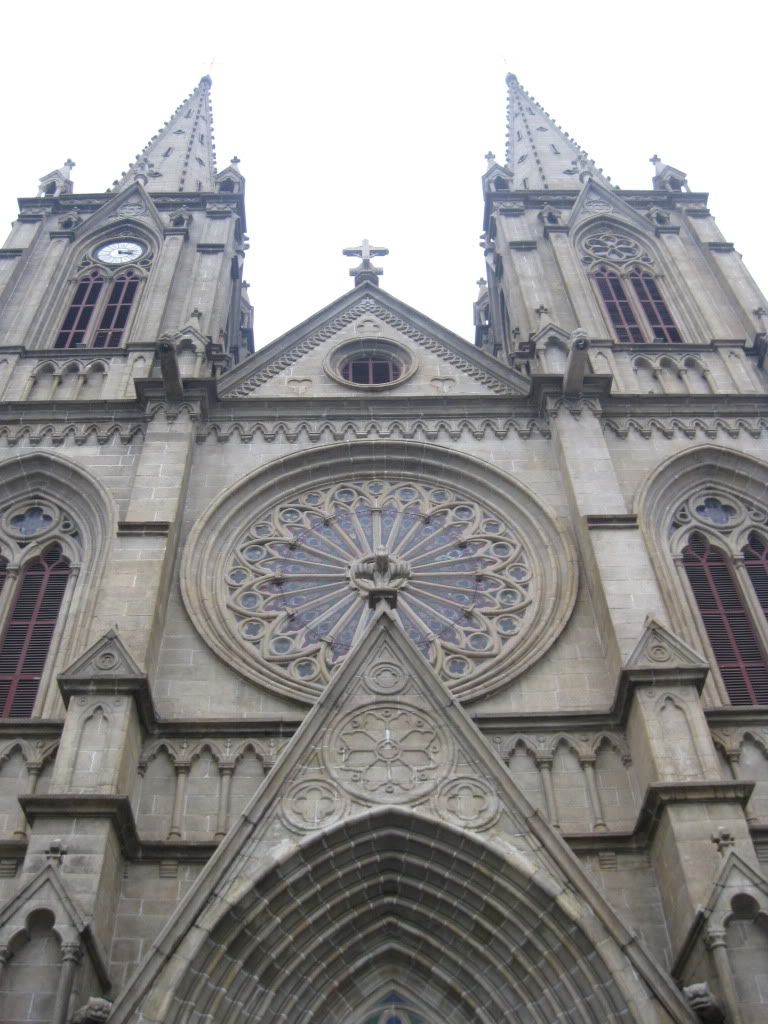 HONG KONG
Let me just start of saying that I absolutely loved being in Hong Kong!!!! Just everything about it was awesome:  the weather, the Western inspired buildings and clothing, the people, THE FOOD, the atmosphere, I could go on and on and on! It was nice to have western-style toilets everywhere we went and not having to worry about bringing tissue paper everywhere I go. I The only downside is that the standard of living there is, for the most part, so expensive there in comparison everywhere else, China especially. Well, hopefully I will make it big someday and be able to at least live there for a while. If not, I can always go back and visit!
We started off our Hong Kong trip actually by visiting one last place in Guangzhou, the Guangzhou Xiangxue Pharmaceutical Company and seeing their production line and had a delicious lunch where all of the dishes served were prepared using Chinese traditional techniques. They were normal dishes but infused with healthy things, I don't exactly know how to explain it, but all of the meals were delicious and healthy at the same time!
We took a train to Hong Kong, checked into our hotel and then proceeded to dinner. Afterward, we went to The Peak Tower which is Hong Kong's most popular attraction since it provides an amazing view of the entire city, harbor and mountains. We went at night and were able to see the beautiful Hong Kong lights. I quickly blogged about it the night I was there but still the view was breath taking!!
Once again, the view at the top of The Peak Tower of all of Hong Kong and Victoria's Harbor:
The next day we visited the Hong Kong Stock Exchange, Asia's third largest stock exchange in terms of market capitalization, behind Tokyo and Shanghai's stock exchanges. I got to "pretend trade stocks" and ring the Hong Kong Stock Exchange bell! After, we visited "Golden Bauhinia Square" where we enjoyed a beautiful view of the harbor. Ben even jumped into it to cool off from the heat. Wang Kai, our resident director, wasn't too happy, but Ben was unharmed, so it's all good, lol.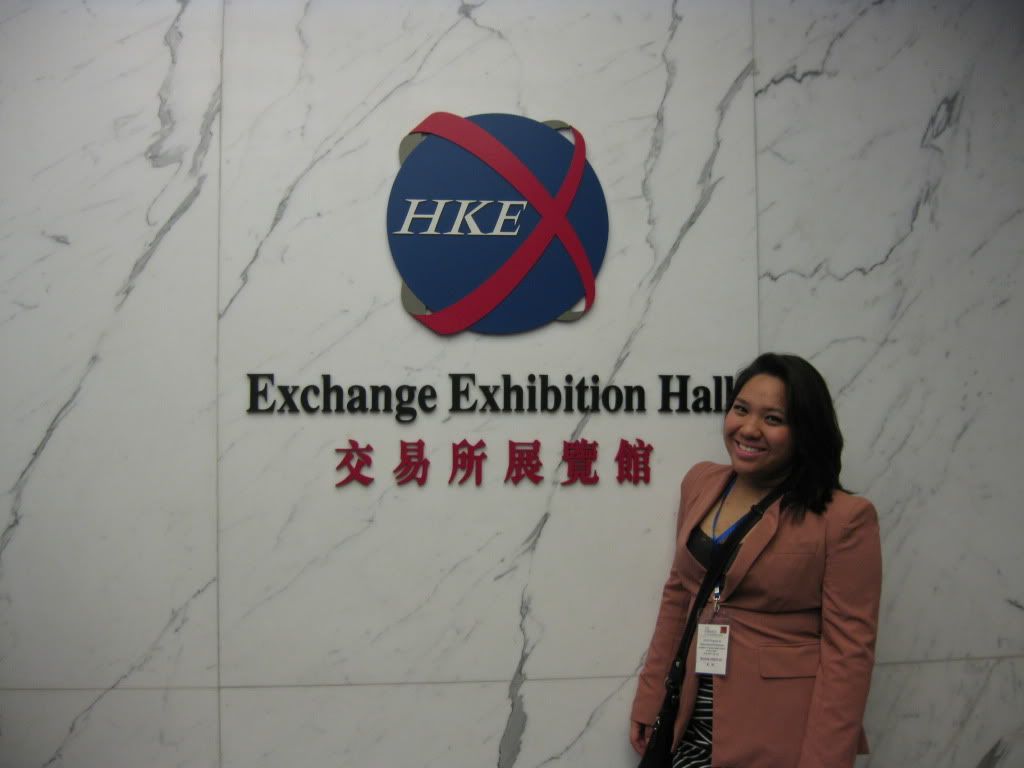 Ben coming out of the harbor after his quick jump in: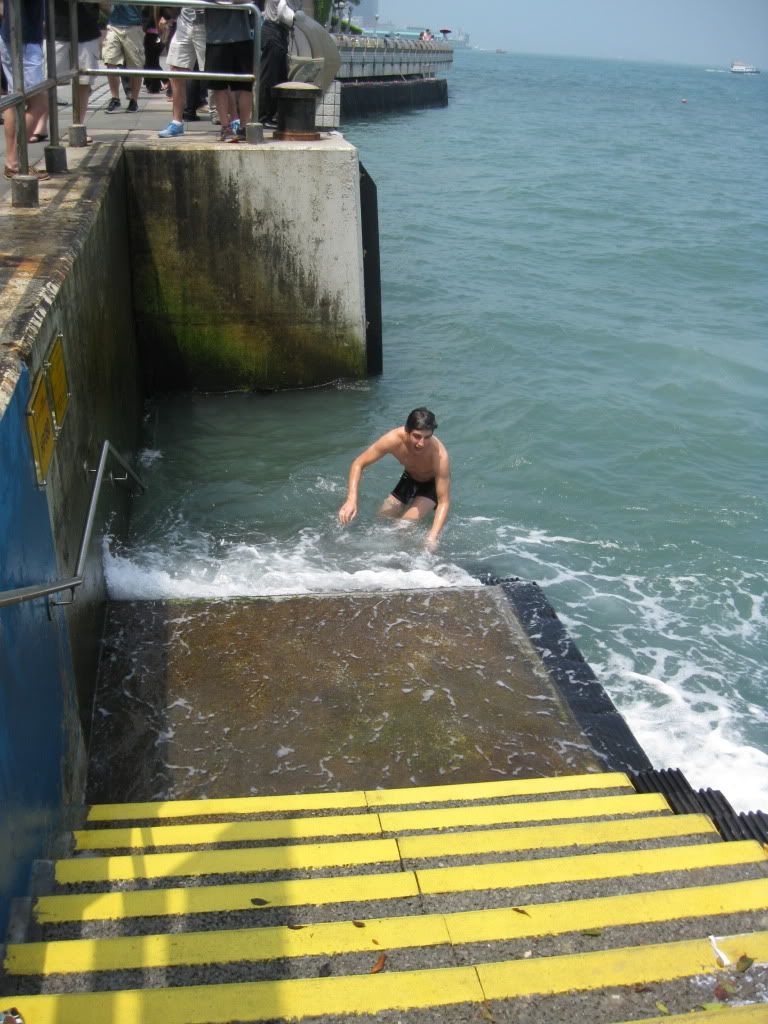 We visited Lantau Island which was probably my absolute favorite part of the whole trip. We took a cable car to it and the views were equal, if not better, to that of the view of the whole city of Hong Kong at the top of The Peak Tower the night before. You can get an idea of them from the video blog I posted a few blogs before this. It was about a 20 minute cable car ride up there. We took a short walk up to the Tian Tan Buddha which was apparently shipped all the way from Nanjing. Such a big buddha! A small walk from it is also the Po Lin Monastery which was cool too. Later that night, went to see the "Symphony of Lights" show at Harbour Promenade. Not gonna lie, it wasn't all that it was hyped up to be. I, and pretty much everyone, expected something more spectacular, but nonetheless, it was great to see "the world's largest permanent light and sound show".
Cable Car Ride up to Lantau Island, stolen from Nolan: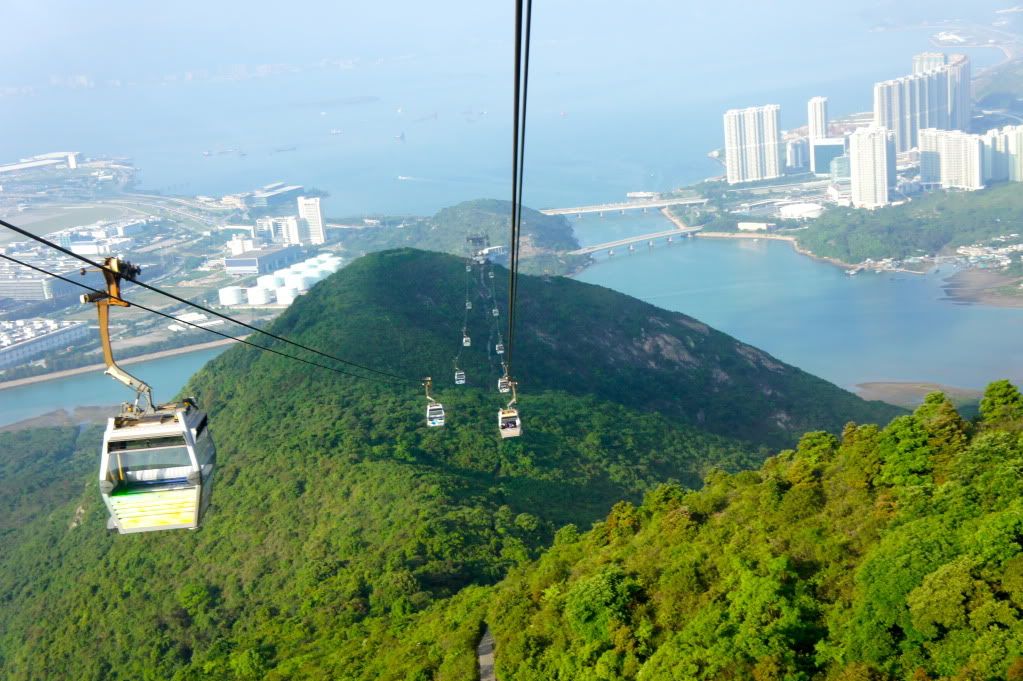 More amazing views!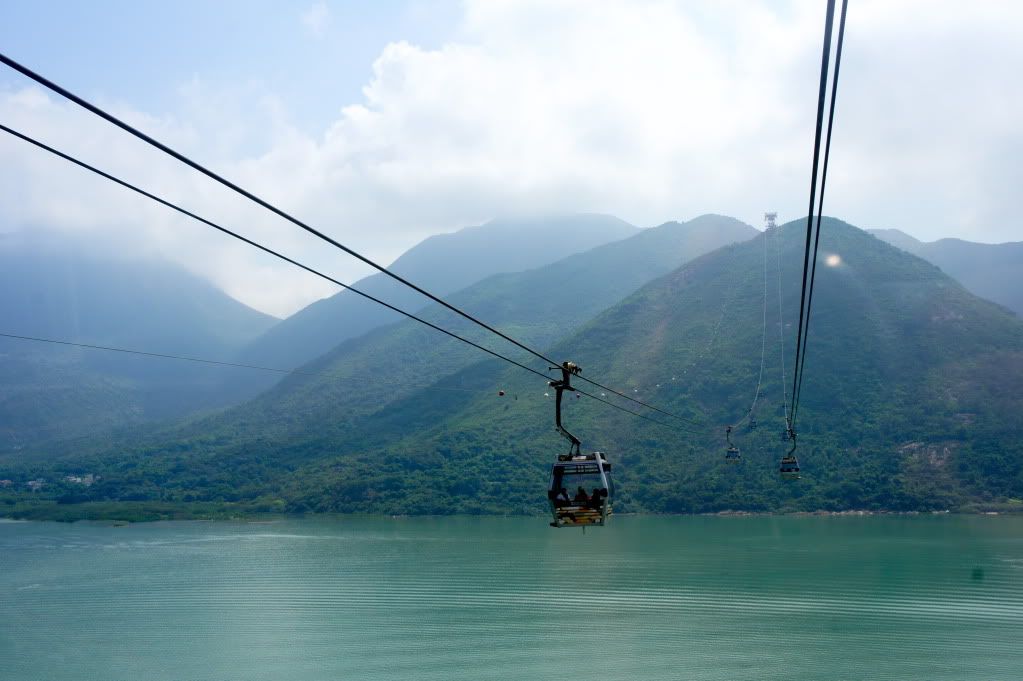 Taken at the "Symphony of Lights" Show, Photo Credit: Nolan Jones:
Our third day in Hong Kong, we were given a free day to do whatever we wanted! Woooo! Myself, Esi, Christine, Minuri and Linda met up with Christine's grandaunt and granduncle who live in Hong Kong for dim sum for lunch! They were so incredibly cute! They treated us to a delicious meal, seriously plates and plates of food galore! We then went to "Lady's Market" to do some shopping, it was very similar to Qipu Lu where there were endless streets of vendors where you can bargain and such.
All of us with Christine's grandaunt and grandauncle: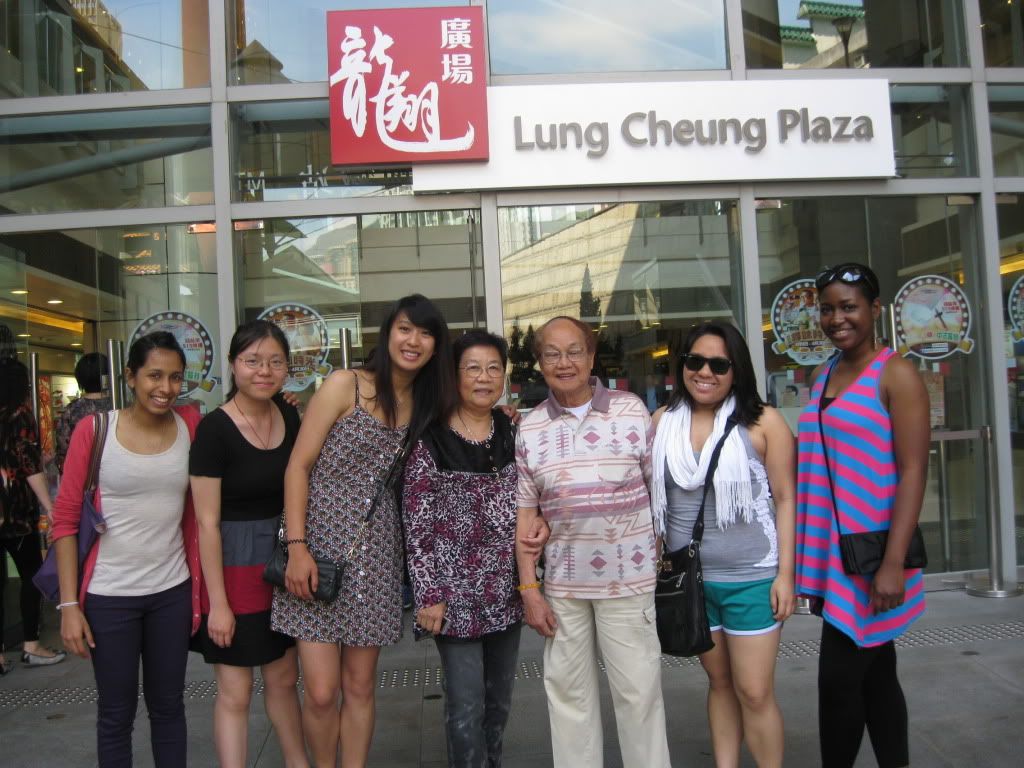 Round 1 of dim sum, lol:
MACAU
Upon our arrival to Macau, we visited the Macau Tower which is the 10th tallest tower in the world. We had a great buffet lunch at the 360 Cafe there which is the Macau Tower's restaurant that spins slowly while you eat! So you literally get a 360 view of all of Macau, lol.
The biggest attraction of the Macau Tower is that you can bungee off of it! It's the highest bungee jump venue in the world and for about $250 or so (you can bargain down prices if you go with a group) you can do it. Patrick, someone from our program, was such a brave soul and decided to do it. We watched him on the screen as he bungee-ed off of it and he got a video of his whole experience too.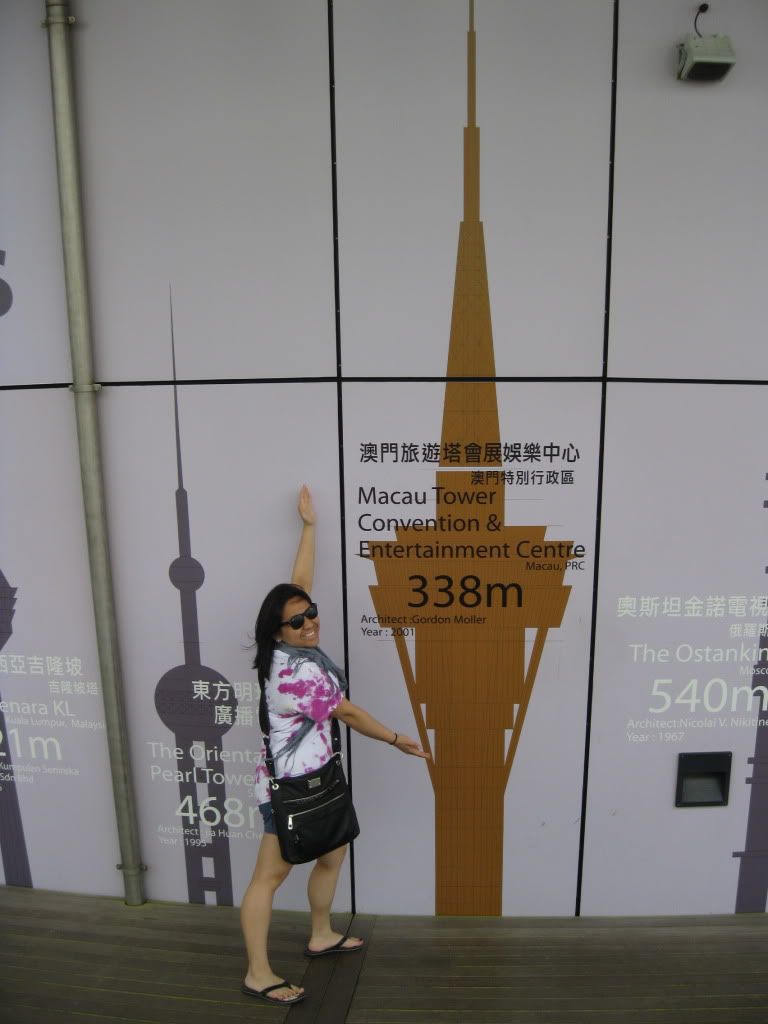 View at the top of the Macau Tower: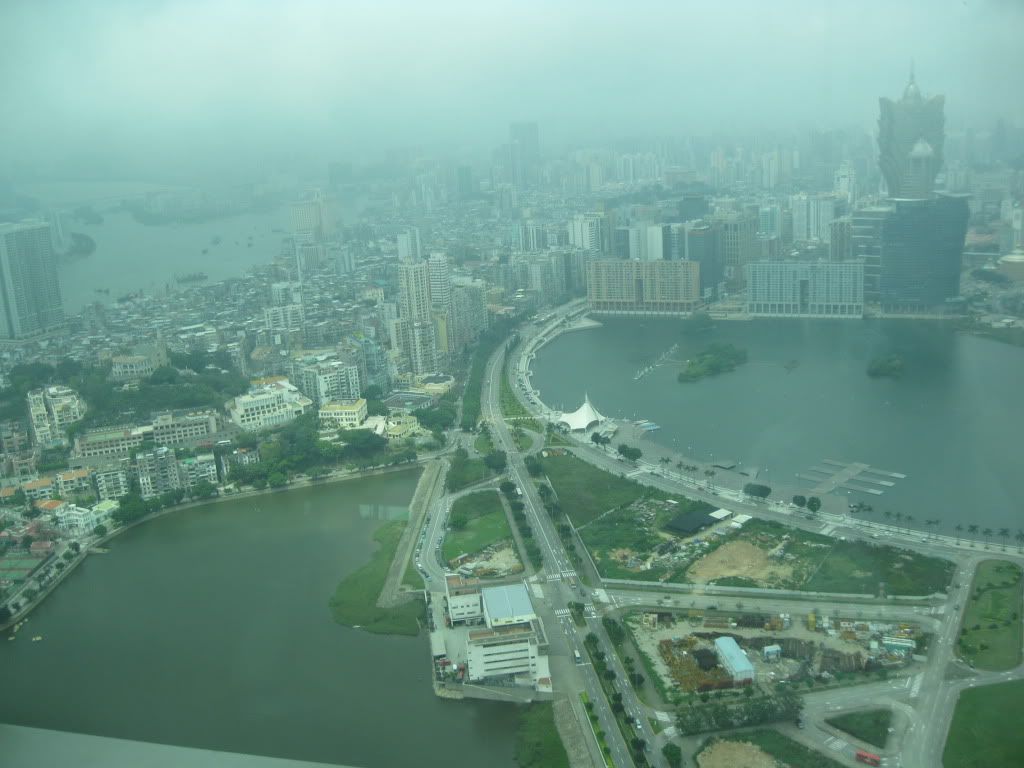 Not the best picture of Patrick, but props to him for bungee-ing off of the highest bungee jump in the world!:
People "sky walking" around the Macau Tower:
We were also able to get a tour of The Venetian Hotel and Casino which was beyond amazing! The epitome of luxury. Sky high ceilings, beautiful architecture, marble everything, rows and rows of slot machines and black jack tables, a huge mall of designer stores, food courts, endless square footage of so many things, I could go on and on. They have over 7,000 people on staff at all times and have 2,095 rooms available. An average room is about $300 a night and at the time they were at about 99% occupancy. Fun Fact: 30% of all slot machines in Macau are located in their casino. Also, Beyonce and Lady Gaga have both stayed in the Venetian in Macau but apparently the staff liked when Beyonce stayed there because she was super nice and generous and Lady Gaga was apparently really rude and didn't tip them a lot when she stayed… yeah.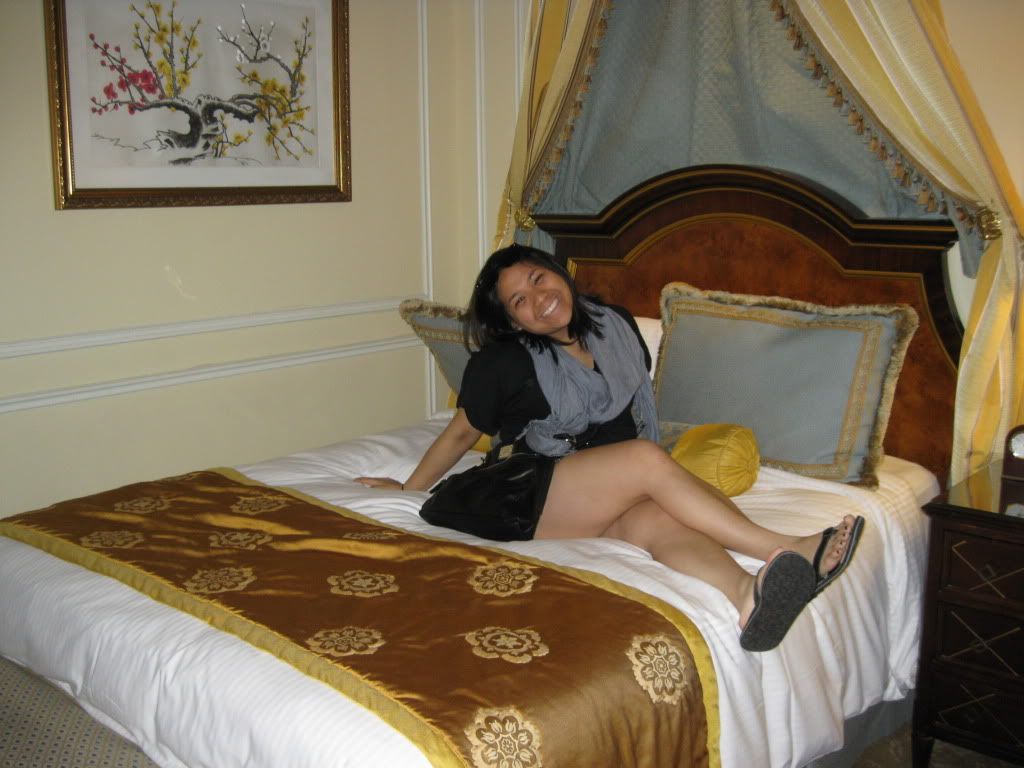 We were able to tour one of the suites. The beds were so comfy!
Myself, Esi and Christine ended up going to Club Cubic that night, Macau's most famous dance club. LMFAO was scheduled to perform that Saturday night! We were so mad we would be missing them by 2 days!! Such terrible timing, lol. It wasn't too crowded when we went, though, since it was a Thursday night, which was nice. We got our own table and everything and the music and atmosphere was awesome.
While in Macau, we also visited the Puji Chan Yan Temple and the remains of St. Paul's Church.
Puji Chan Yan Temple: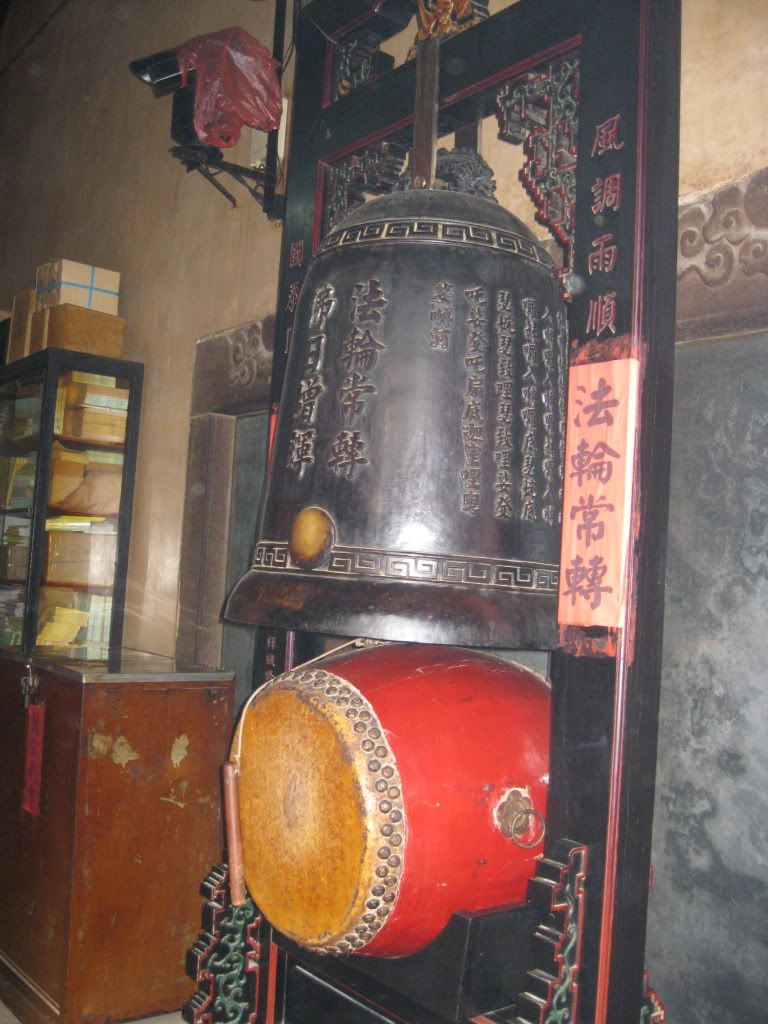 Remains of St. Paul's Church: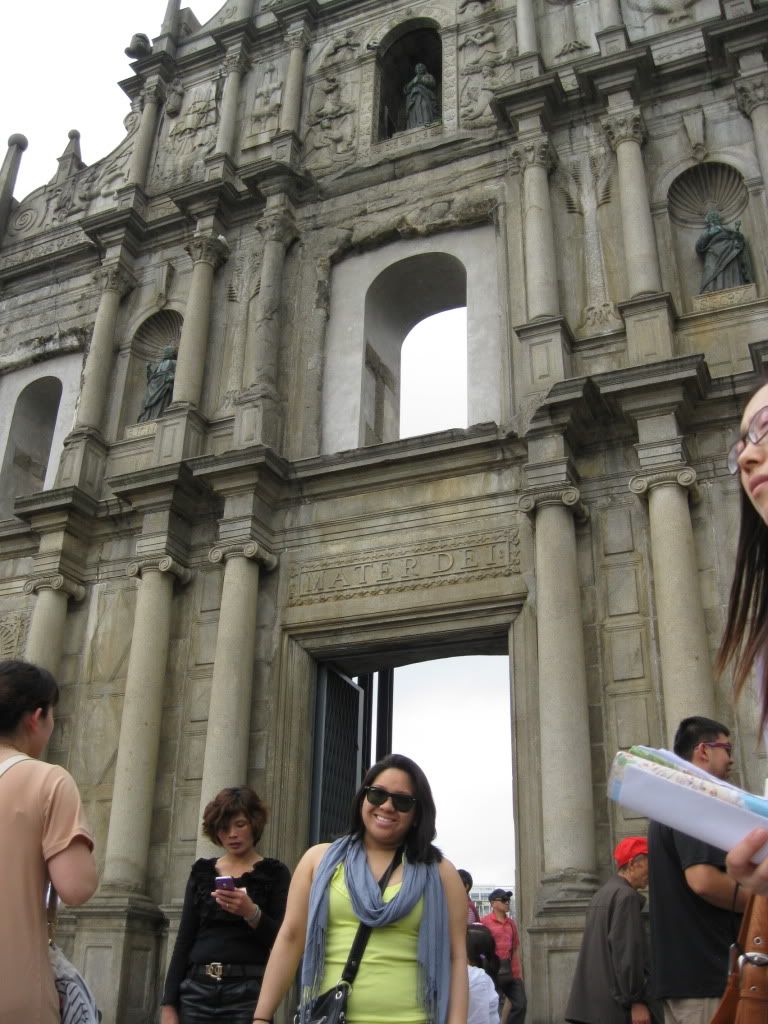 There isn't really much to do in Macau other than visit its famous landmarks and gamble. It's pretty much the Las Vegas of Asia, lol. Everything is so flashy and lit up. Nonetheless, I can say that I've visited Macau, but I don't really plan on visiting it again any time soon.
ZHUHAI
Last stop of our trip was Zhuhai where we stayed at Zhong Shan Hot Spring Resort, a luxurious 5 star hotel/spa which was so nice! Pools, waterfalls, hot tubs, hot springs, massages, and the nicest rooms we've stayed in thus far! Definitely a great, relaxing last night of our trip. The hot spring was literally burning!!! But once you inch your way in and become more accustom to the hot water, it's extremely relaxing and nice.
Pool area at the resort; stolen from Nolan:
Also in Zhuhai, we visited the Deng Xiaoping Memorial Park which was, not going to lie, a little miserable considering it was sooo incredibly humid and it was kind of a hike up to the Deng Xiaoping Memorial statue at the top: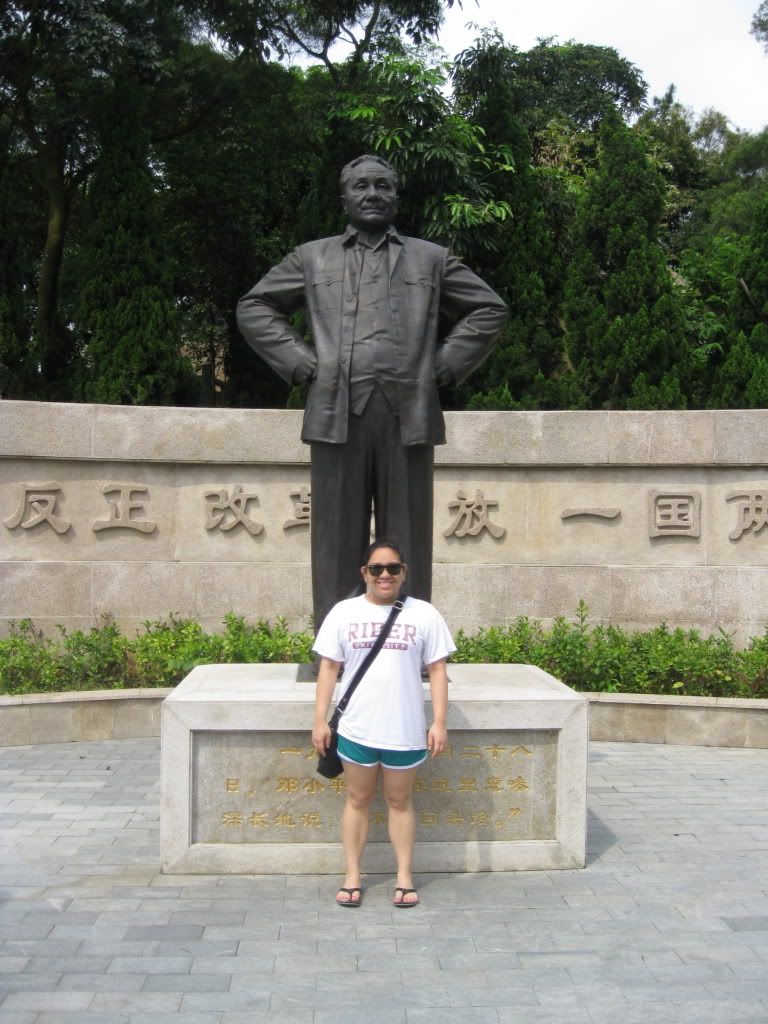 We made a quick stop to the Zhuhai coastline where we saw the famous Mermaid Statue before proceeding to a delicious Cantonese lunch.
After, we visited Shijingshan Park which is famous for its rocky landscape. We took a lift up to it to enjoy the view at the top and took an exciting luge ride down.
Views at the top of Shijingshan Mountain: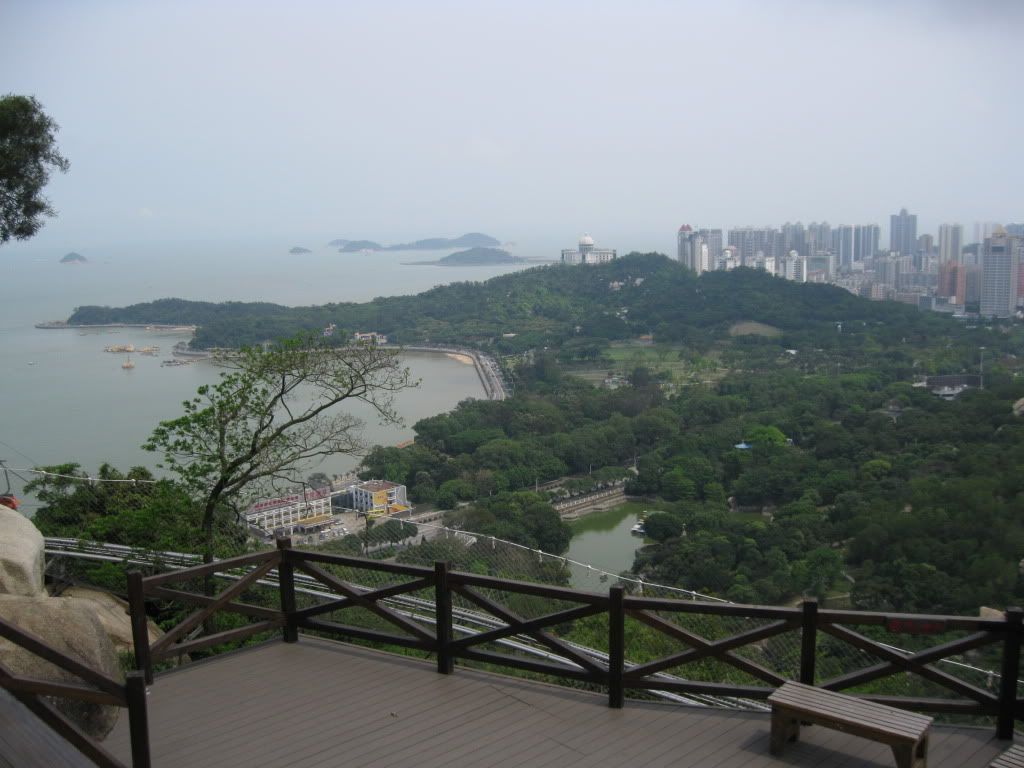 I'm sure I have left out a lot of detail about this week long of traveling and activities, but I had an great week visiting places I never thought I'd visit in my lifetime! Even picked up some cool stamps on my passport on the way! Woot!